NO OUT-OF-POCKET EXPENSE TO PREPARE YOUR TAX RETURN

TAX REFUND ANTICIPATION CHECK:

Easily receive your tax refund and pay no tax preparation fees upfront when filing your IRS federal personal or small business tax return.
Once the IRS approves and releases your return you will receive the balance of your tax refund proceeds less tax preparation and processing fees. You have the option of receiving refund either by:

• Cashiers Check – This option provides the client with a physical refund anticipation check. You will be notified by your tax preparer by phone or you may opt in to receive text/email message alerts notifying you when your tax refund check is available.

• Direct Deposit – If you prefer we are also able to direct deposit your tax proceeds electronically conveniently to your existing checking or savings account.
If you have additional questions about how you can benefit from receiving a refund anticipation check please call or email us today.
.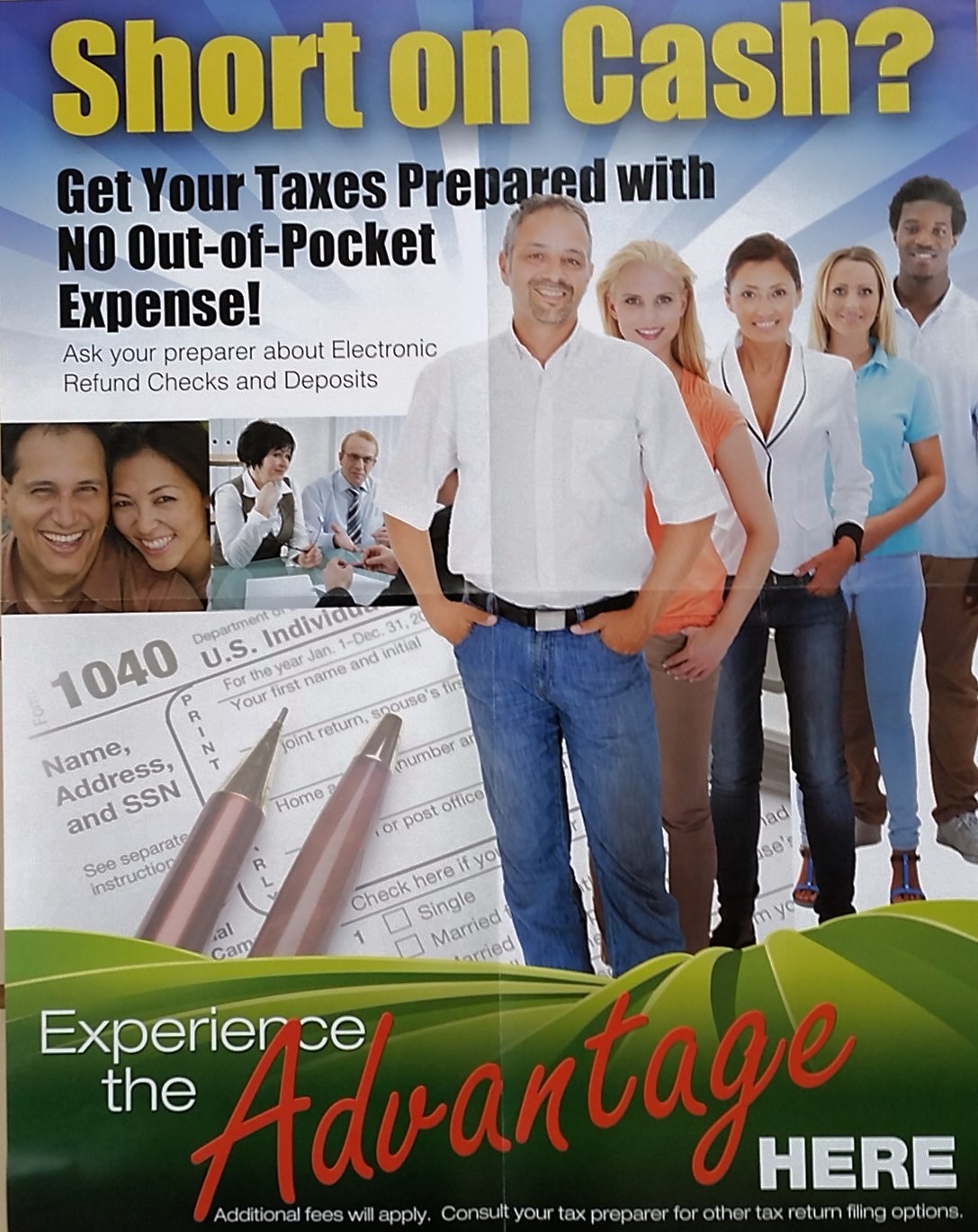 Obama Care Health Insurance
Small Business Tax Preparation